Meet Our Team
Linda Wright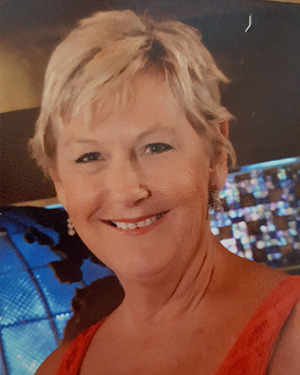 You'll never meet a more chipper person than Linda Wright — and she is the real deal! As co-owner of Wright Capital, she and her husband, Doug Wright, are partners in every sense of the word, bringing their commitment to each other, family and friends into their company.

Linda studied business management and graduated with honors from the University of Phoenix. She spent 15 years as senior clinical project manager for two of the world's largest pharmaceutical companies, giving her a depth and breadth of knowledge and experience that enhances her understanding of health care issues — a fortunate benefit to our clients. Linda's creative spirit blossomed as a professional event planner — a talent she gladly shares with friends, family and her charitable projects.

Continuing her pursuit of excellence, Linda is adding another layer of knowledge and expertise to her impressive credentials by pursuing a license as an insurance agent. Go, Linda! Our clients can be confident in knowing that their best interests will be served by a true professional.

Doug and Linda are thankful for each other, their blended family of five grown children, their parents, seven grandchildren and their newest addition: a 3-year-old boy named Buddy, who happens to be a dog rescued from a neglectful situation, given a life with two adoring parents, and is the light of their life. Their "fur baby" has become the company mascot, greeting every client with equal enthusiasm.

Because of Buddy, Doug and Linda have become skilled dog-handlers, putting their handsome, athletic Vizsla/Lab mix through his paces on a dog agility course. Sometimes grandparents join in or at least cheer them on. Being outdoorsy by nature — third-generation Californian — Linda and Doug enjoy golf, traveling and various charity projects such as "Run for the Cure" and "Autism Speaks." If you don't see Linda in the office, check the kitchen — she has a passion for cooking!
Burt Horowitz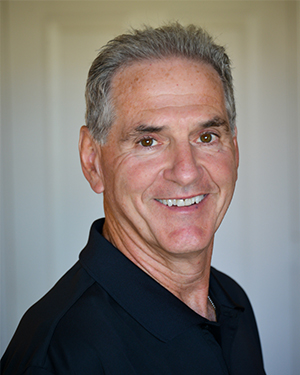 If actions speak louder than words, then Burt Horowitz is holding the bullhorn. Driven by the belief that every person is uniquely entitled to a money management strategy that works for their specific needs, Burt has spent his 30-year career working with clients large and small to implement tactical solutions that deliver profit gains and expense reductions.

Prior to joining Wright Capital, Burt spent three decades working in the major motion picture and television industries, building business infrastructures that turned on-the­lot operations into their own profit centers at both Paramount Pictures and Raleigh Studios. At Paramount, Burt analyzed, proposed and implemented enterprises that earned the studio more than $2 million per year over 15 years. And, in just four years at Raleigh Studios, he helped the company realize new revenue streams of nearly $2 million.

In 2013, Burt hung up his Hollywood hat and moved to Palm Springs to focus his career on more personalized wealth management, health insurance and retirement planning. He joined the team at Wright Capital in 2015 to help make a difference in the desert communities it serves. Burt shows the same dedication to his clients that he does to family and friends. His peers would tell you he's always in the car, always up for a visit and always ready with a solution for broken sprinklers or stringing up backyard lights.

Burt lives in La Quinta with his beautiful wife of 38 years, Carol. They enjoy golfing with their son in Arizona and visiting their daughter in New York (where Burt will most likely make at least one trip to Home Depot to help her repaint a wall or two).
Jonathan Smith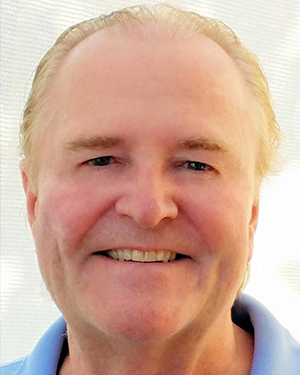 Not that many years ago, Jonathan Smith was called Pastor Smith — known for his care and commitment to others. As a minister in Southern California and a missionary in the Spanish-speaking world, he has served the spiritual needs of others for almost 25 years. During his time as a pastor, Jonathan observed a direct link between health care and financial management to physical and spiritual wellness. This observation caused Jonathan to make a career change. Helping people with their financial and Medicare solutions was the piece needed by Jonathan to continue his commitment toward helping individuals attain their best life.

Born and raised in Venice Beach, California, Jonathan benefitted from a college education through the Cal State system before transferring to L.I.F.E. Bible College, followed by Fuller Seminary. He has also made his home in Costa Rica, the Southern Coast of Spain, and on Long Island Sound in Connecticut. A full-time resident in the Coachella Valley for the past nine years, Jonathan enjoys tennis, hiking, playing guitar and gardening with Diane, his wife of 34 years. His passion, however, is fishing. That is what you will find him doing when on vacation — fly­fishing the streams of the Sierras or Washington State with Diane or on the ocean with their two sons.
---
Ann Whittlesey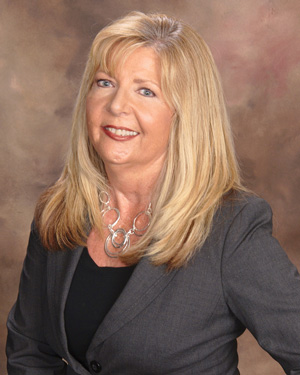 Annie has been passionate about the needs of seniors for 25+ years. From 1992 until 2016 she was employed by two very well respected managed care companies. For nine years, she was employed as a Health Plan Representative at PacifiCare/Secure Horizons and thereafter for ten years At SCAN Health Plan (Senior Care Action Network a non-profit managed care HMO based in Long Beach) as a Medicare Health Plan Specialist. In 2016, she became a licensed independent agent and certified with most Medicare Advantage and Supplemental plans, representing multiple healthcare organizations allowing her to provide more choices to her clients to befit their individual needs. Annie provides a complimentary service to all seniors interested in comparing plans to help find the one that will maximize benefits and minimize costs.

Annie treats her clients like family. Once the best plan is found she will be there year in and year out when you have questions, difficulties, or your needs change. You will benefit from her 25+ years of in-depth experience in the Medicare Health Plan industry.

Professionally, she has always been passionate about the needs of seniors, but especially the more vulnerable low-income elderly senior. Currently, she serves on the Board of Directors for Senior Advocates of the Desert, a local 501(c)(3) nonprofit organization that provides social work advocacy on behalf of low-income seniors in the Coachella Valley. As Annie states "Working with low income seniors is so rewarding. There is not a single group of people who are more in need and so appreciative of the help we give then. Low-income seniors are an underserved group here in the valley." Annie lends Senior Advocates her Medicare Health plan expertise frequently in client counseling meetings and at health care related events.

Annie is a frequent speaker at healthcare events, and has conducted many seminars for seniors and industry professionals. Born-and-raised in California, her educational background includes a B.A. from the University of California at Berkeley. A full-time resident in the Coachella Valley for the past ten years. Annie enjoys her time with her husband, Bob, of 26 years, their dog Olive and their kitty Elliot. When not working, you will find them on the golf course, at dog park, or at one of the many great restaurants in the desert.
---
To schedule a time to discuss your financial future and the possible role of insurance products in your financial strategy, contact us at info@wrighthealthagency.com or call us at 760-264-4600 today!
We are an independent financial services firm helping individuals create retirement strategies using a variety of insurance products to custom suit their needs and objectives.